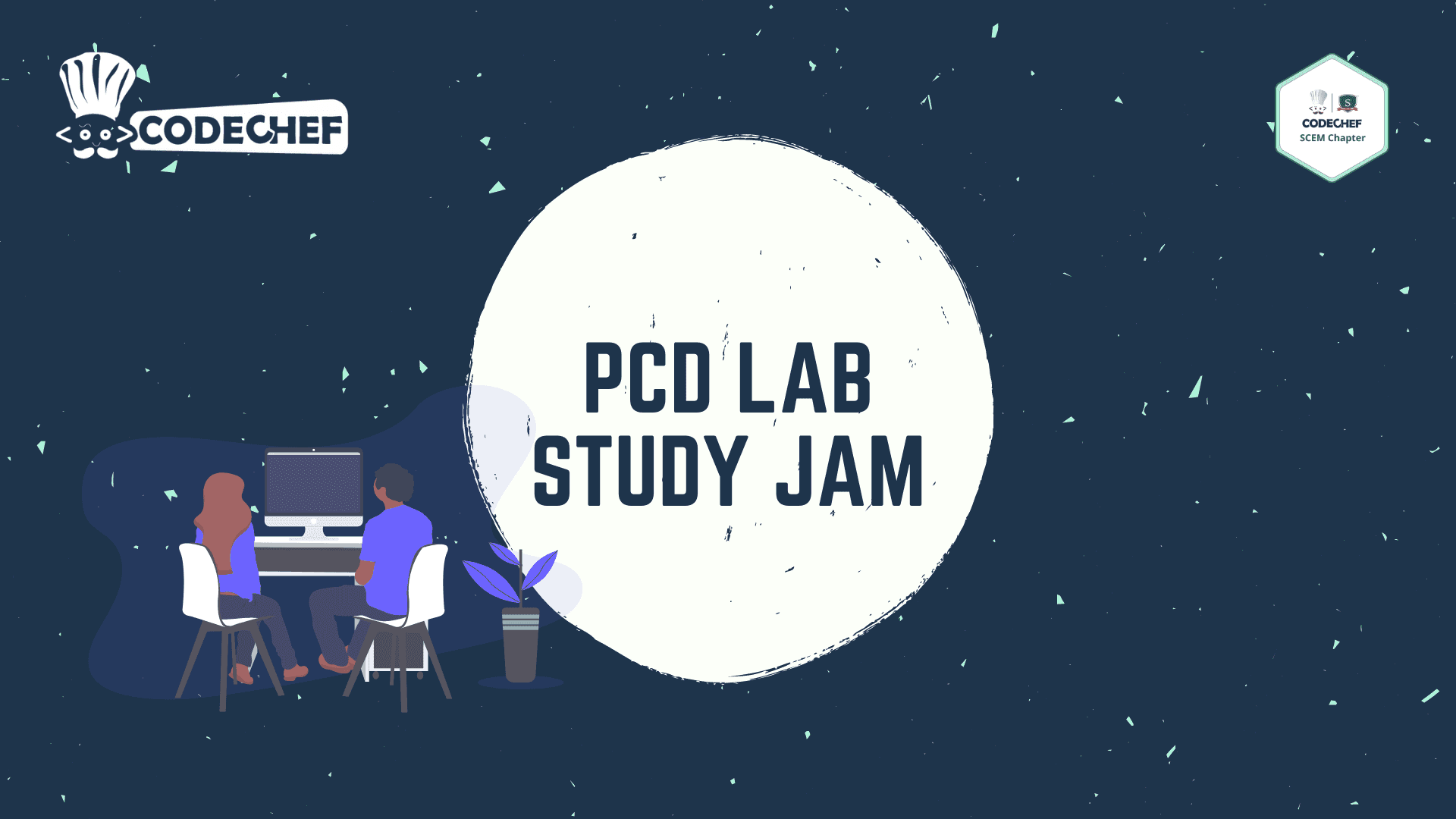 17-May-2021
Sahyadri College
PCD Lab Study Jam
Pandemics, exams and tentative schedules is enough to give anyone a pang of anxiety. So, we at CodeChef and SOSC have decided to help you ease into your PCD lab exam.
We will be conducting an Online session to arm you with everything you need to ace the exam.
Topics covered
Brush up C programming concepts.
Go through the execution of all PCD Lab programs.
Explain how the programs work.
Discuss possible and past VIVA questions.
Clear any doubts you might have regarding the concepts or exams.
What will you be needing ?
A Laptop
Internet Connection
Willingness to learn ( Or just pressure to pass !?! )
Venue and Time
Online, May 17th Saturday 10:00am to 1:00pm
Trainers and Mentors